THE CRATERS & FREIGHTERS NETWORK
A National Powerhouse with Local Accountability
Craters & Freighters has over 30 years experience, 65 locations nationwide, and crews that will come to your business or residence to pick up your items, no matter their size, fragility, or value. Our team will custom crate your items on-site or transport them to our Bay Area facility for custom crating before being shipped. We guarantee the proper protection, security and a specifically designed crate to guarantee a successful shipment, worldwide, by air, ground, or ocean.
Our network of offices and international resources ensure you get specialty crating, packaging, and seamless transportation processes you can count on. Behind this powerhouse are the Bay Area's local representatives who take on the full responsibility of your shipping project and the logistics that support it. The safety of your valuable items is our priority, and we are here to provide answers to all of your questions or concerns throughout the shipping process.
Consider Craters & Freighters in the Bay Area your one-stop-shop for packing, crating, shipping and insurance.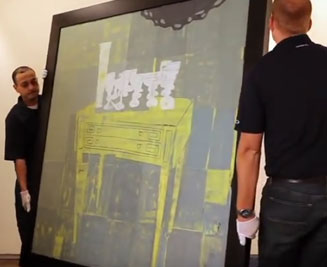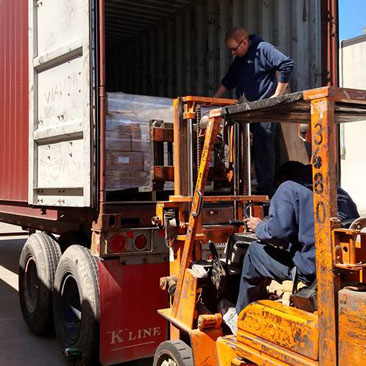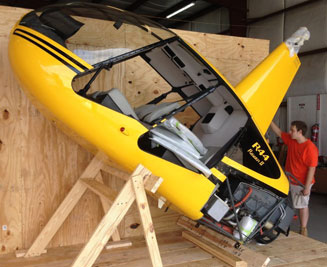 We help various organizations and businesses get valuable assets to their destination safely, securely, and efficiently. Our premier shipping company location in the Bay Area specializes in the tailored crating, packaging, and transportation of sensitive internet technology (IT) and electronic equipment, including servers, robots, lasers, and semiconductors.
We are also skilled in handling and maintaining the reliable transport of valuable and necessary medical equipment, including MRI machines throughout the United States and globally.
We understand the delicate nature of these complicated shipments. To help provide you confidence, we offer insurance from pickup to drop-off. Not only that, but included in our comprehensive commercial shipping services expect a quality logistics team and customer support that far surpass industry standards.
We offer an array of all-inclusive freighting and shipping services to take the stress out of transporting your valuable assets. Our services are always customized specifically for your needs and goals. Our shipping experts are leaders in the industry, and having served the Bay Area for over two decades, we know that it takes dedication, precision, and commitment to manage your shipping project from start to finish.
No matter how hazardous, heavy, awkward, or valuable, we will meticulously see to every detail of your individual freighting needs, providing specialized transport for its successful journey.
We treat your items like they are our own, with care and thoughtfulness. Moving is always a stressful job; studies say that it's one of the most stressful experiences we endure. Our team will ease that burden as much as possible. We have the packing and moving insight, skill, technique, and expertise to handle your residential shipping project.
We understand that your personal belongings hold much more than economic value, but sentimental value, too. Your items will be treated with the respect they deserve when you let our San Francisco shipping team support you with your residential crating, packaging, and shipping needs.
Our teams have unmatched expertise in providing custom crating and packing solutions for your freight shipping, residential shipping, or commercial shipping project, no matter where in the world it's headed to. We use only the highest quality wood for our custom shipping containers. Our crating experts know how to precisely design every crate to meet the protection needs of the item.
If we ever receive an item that has been crated elsewhere and know that it will not meet country codes for entry or that it won't survive the harsh nature of the shipping stream, you can count on us to provide the necessary container for a successful shipment.
FAST & EASY PROCESS
We can crate, pack, and ship your largest, most heavy, and valuable items.
When other providers choose to step away from a difficult custom crating and shipping project, our Bay Area shipping experts step up and get the job done. Our professional, conscientious team enjoys being challenged and making tough jobs look easy. We will happily fully insure your items while they are in our care, from pickup to packaging to transit to final destination.
STEP 1
Contact us to discuss
your needs.
STEP 2
We provide a quote with a
recommended approach.
STEP 3
Once approved we package,
crate and/or ship your item.
Expertise that delivers.
With nearly three decades of experience, knowledge, insight, and industry changes, we have adapted, learned, and continued to provide the ultimate in customized shipping services, tailored crates and packaging, and logistical and customer support. We are leaders in the shipping industry and consistently strive for excellence.
As our company has grown, we have developed the kind of expertise that people can trust and rely on. With specialists who ensure your packaging, crating, shipping, and insurance needs are supported throughout every step of the way. We offer more than great shipping services, but peace of mind.